With the 'action' in the Lege creating the kind of excitement not seen since watching paint dry, it's little wonder that people have already begun to discuss the Democratic Ticket for 2010. My friends at BOR have been exceptionally busy with posts from both Phillip Martin and David Mauro who are doing yeoman's work to keep us all informed.
Being an opinionated asshole, I just assumed you'd want to read my two cents.
Governor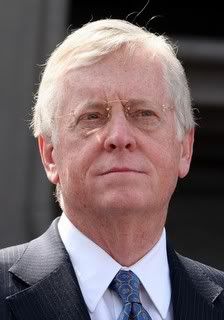 Tom Scheiffer
Scheiffer has some nice qualities. He's got a good foundation in the statewide business community, he's well known in Dallas and Fort Worth and he has some good cross party support from people who will be hard pressed in a matchup between him and Sen. Hairdo. His only apparent downside, right now at least, is that he was a friend, business partner and supporter of President Bush (the bad one). It'll be interesting to see how he handles issues related to that relationship. I'm keeping an open mind on this because while I loathe President Bush, I also remember that the SOB came within a hair of winning even Travis County in the 2000 election. In other words, a LOT of Democrats voted for Bush one or more of the times he was on the ballot. It's kind of hard to get pissed at someone for doing what a lot of other people did.
Lt. Governor

Leticia Van De Putte
VDP, which is what we're going to call her (at least until she's a candidate), has a massive amount of support from the grassroots. While she has a name recognition issue, the rumors flying around are that if she runs, the money will be there to support her which will easily overcome that issue in the general. From my perspective, I don't want her in the Governors Mansion. I want her running the Senate.
Comptroller
Anyone's guess. No one has announced and honestly, I can't think of anyone who would want to take on Comptroller Tall Bitch who can self-fund if needed, or at least that's what folks focus on. Which kind of amazes me because she's been a terrible Comptroller and her efforts in the office have yielded a massive loss of experienced personnel. In short, she's been a disaster for Texas taxpayers. We deserve far better.
Attorney General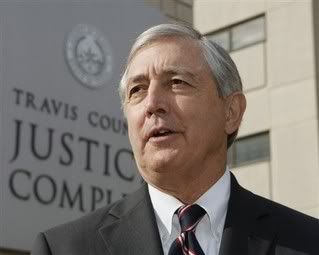 Ronnie Earle
While we'd love nothing more than to see Sen. Watson make another go of it, he apparently wants to sit this one out. I've heard rumors (VERY unconfirmed) that Earle is interested in the race. The former Travis County District Attorney is well known for being a paragon of ethics who has at one time or another struck fear into the hearts of both Republican and Democratic officeholders. He also enjoys a solid conviction record for crimes committed in Travis County which gives him a lot of crossover appeal to law and order independents and Republicans. The only drawback that I can see (don't even bother saying his prosecution of Tom Delay will be a problem) is that as a campaigner he's mostly untested. Though he's been reelected for more than two decades, he's rarely faced a serious opponent.
Agriculture Commissioner

Hank Gilbert
Seriously, did you think it would be any body else? Most of you will remember I worked for Hank in 2006. His command of issues and politic savvy impressed me greatly during the run. He is one of the best natural politicians I've ever seen which is ironic since running for office is really the last thing he'd want to be doing. Still, he recognizes that the Ag Commission has been run very badly and is willing to put himself forward to lead it to better days. After his surprisingly strong showing in 2006, he's continued to build support statewide among Democrats and Republicans. He's also lead the fight against the TTC as a co-founder (along with Republican Terri Hall of San Antonio) of TURF, fulfilling a campaign promise.
Hank has the unique advantage this cycle of being the one candidate in the primary that everyone seems to agree on.
Land Commissioner
This one is up for grabs. Obviously, with redistricting coming up, we need a strong candidate. While I've never been a big fan of Rep. Patrick Rose, he's been mentioned a number of times, as has Rep. Raymond.
We're almost at the one year mark to the primaries. I'm sure there will be others who roll out and throw their hats into the ring. And we'll take a look at them. For now, and not to jinx anything, this is my Dream Team, which desperately needs to be filled out.